---
DATA BASE ACCESS AGREEMENT
---
The Data Base access Agreement for Chamber of Commerce data bases allows operators who are interested to connect to the Data Bases, using the interface connecting their information system and the national information system, in order to extract documents and data.
To stipulate the contract, the Operators in question can contact InfoCamere, the Italian Chambers of Commerce consortium Information technology Company, whose statutory tasks include preparing, organising and managing, in the interests and on behalf of the Chambers of Commerce themselves, a national information technology system capable of handling and distributing in real time - also to third parties - deeds, documents and information that are required by law to be legally published or made known, or that derive from the records, registers, roles, lists and repertories held by the Chambers of Commerce.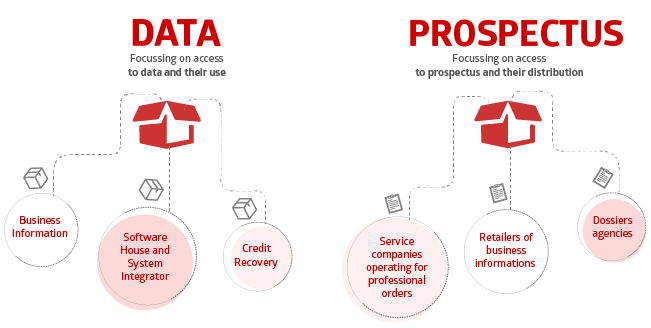 ---
The Data Base access Agreement pertaining to the Chambers of Commerce relates to any Operator fulfilling the following requirements:
listed in the Business Register;
absence of pending insolvency proceedings on the date the Access Agreement was signed;
absence of causes of obstruction pursuant to Legislative Decree No. 159/2011 and subsequent modifications and additions (so-called "Anti-Mafia Code");
absence of definitively ascertained serious breaches in the laws regarding safety at work and any other obligation deriving from employment relations;
absence of definitively ascertained serious breaches in the obligations relating to payment of taxes and dues under current legislation;
absence of definitively ascertained serious breaches in the laws on pension and social security contributions under current legislation;
possession of all the authorisations and requirements requested by current legislation for legal carrying out of their activities.